AS9100B Certification Definition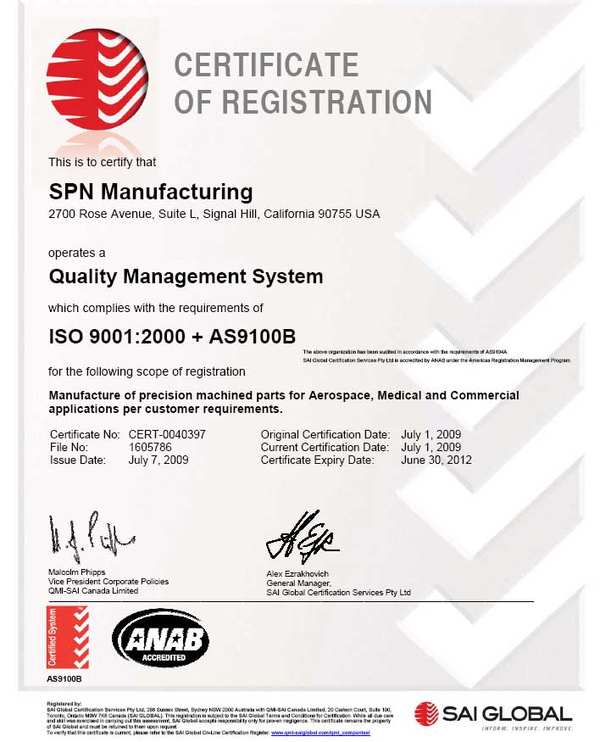 AS9100B is a company level certification based on a standard published by the Society of Automotive Engineers (SAE) titled "Quality Systems-Aerospace-Requirements". AS9100B has now been replaced by AS9100C. The AS9100B standard includes the ISO 9001:2000 requirements and additional requirements specific to the aerospace industry. Companies wishing to be become certified will be evaluated against this standard.
This certification is for companies doing business in the aerospace industry such as manufacturers, contractors and suppliers. This standard gives guidelines for continuous improvement, management responsibility, product realization, and measurement, analysis and improvement.
Certifications are issued by third party certifying bodies. For an organization to maintain AS9100B certification, they will be subjected to annual or regularly scheduled audits where the organization's compliance with the standard is evaluated by the certifying body.
Related Certifications
AS9100
AS9100A
AS9100C
ISO 9000
ISO 9001


Back to Diversity / Quality Homepage