ISO 9001:2008 Certification Definition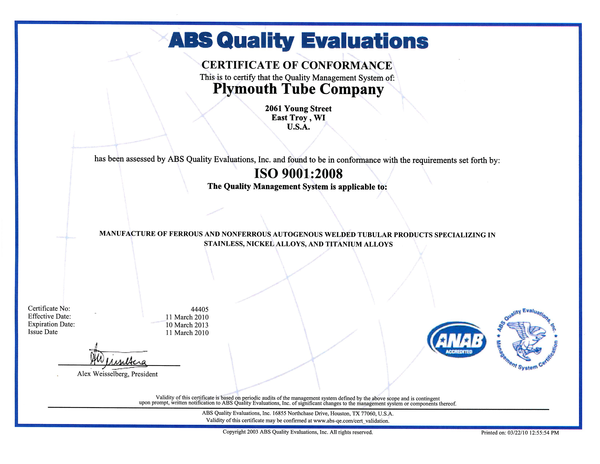 ISO 9001:2008 is a company level certification based on the standard published by the International Organization for Standardization titled "Quality management systems-Requirements". This standard revises ISO 9001:2000; the revision does not include any new requirements, changes were made to further clarify the existing requirements. Any certifications issued to ISO 9001:2000 will no longer be valid twenty four months after the publication of ISO 9001:2008.
ISO 9001:2008 is a non-industry specific certification and is intended for any organization that wants to implement and maintain a quality management system.
Certifications are issued by third party certifying bodies.
Annual or regularly scheduled audits will be conducted to evaluate the organization for continued compliance to the standard.
Find ISO 9001:2008 Suppliers

Back to Diversity / Quality Homepage